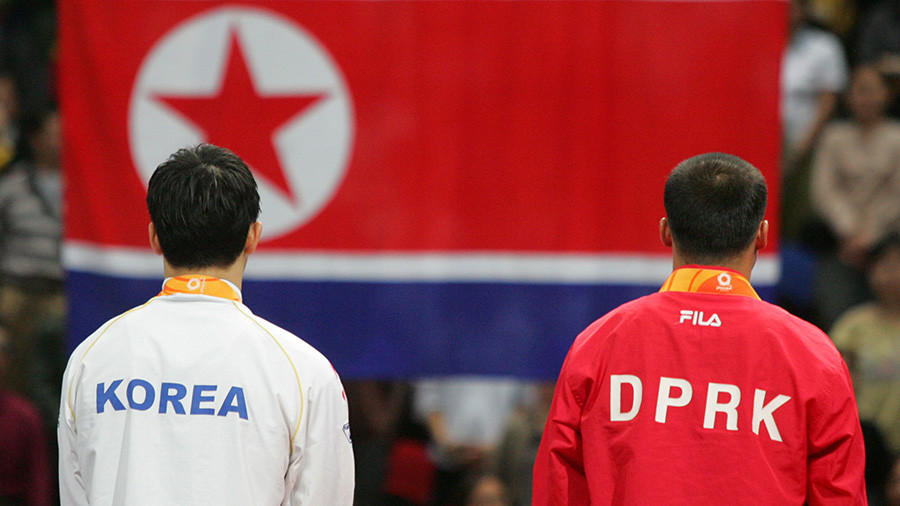 Global Issue: Sports Diplomacy
As we near the end of the 2018 Winter Olympic Games, one of the most important moments of the Olympic Games was the announcement that North and South Korea would march together under one flag in the Opening Ceremonies and field a women's hockey team together. As a result, we thought that it would be important to discuss sports diplomacy for this What in the World Wednesday. Sports diplomacy is commonly used as a way to cross sociocultural and language barriers and bring people together over a common love for sport. Sports diplomacy allows people from across the world to increase their appreciation and understanding of other cultures through sports. It has had positive effects in the past, such as helping open the door for diplomacy between the U.S. and China in 1971. Friendly baseball games between Japan and the U.S. after WWII  helped Japan re-engage with the rest of the world. In other cases, it has had a darker side, being an opportunity for toxic nationalism to show itself in competition. Sports diplomacy has a track record of failures and successes over the course of history.
Cold, hard facts: What is sports diplomacy? How does it work? Who is involved? https://www.cfr.org/interview/mixed-record-sports-diplomacy
Sports diplomacy is the use of sports as a way to transcend international differences and build relations over a shared love of sports
It allows people to cross global barriers to learn about other cultures through a common interest
Sports diplomacy has had successes in the past, and sometimes allowed countries to improve their international reputations through competition
The softening of tensions between the U.S. and China in the 1970s was aided by "ping-pong diplomacy" between the countries
Tensions between Japan and the rest of the world post WWII were also eased with the help of baseball games between Japan and the U.S.
On the other side the coin, sports diplomacy is not always effective and can even lead to strong shows of nationalistic tendencies and animosity between countries
It is also worth noting that sports diplomacy is not always successful and should not be viewed as a cure-all for diplomatic tensions
Some people say… Sports diplomacy is effective. There are several instances of  its efficacy in history.  https://www.cnn.com/2018/01/09/world/sports-diplomacy-history/index.html
Tl;dr: Sports diplomacy has had a successful record in the world. It helped the Chinese and Americans reduce the strain in the relationship between the two countries via a friendly ping-pong tournament in 1971. The year following what became known as "ping-pong diplomacy", President Richard Nixon was able to visit China. This visit eventually led to diplomatic ties being opened between the two countries in 1979. It also has proven successful in the case of the Iran-U.S. relations. U.S. and Iranian wrestlers competed together and helped bridge relations between Iranian and American society through a shared love of wrestling. This year, North Korea and South Korea marching together and competing together shows a new step forward in the relationship between the two nations. Perhaps openness to the thawing of diplomatic relations is not far behind.
Others say… Sports diplomacy is not an effective means of diplomacy. https://www.washingtonpost.com/news/made-by-history/wp/2018/01/22/the-limits-of-sports-diplomacy-as-a-solution-to-the-korean-crisis/?utm_term=.fe3dff14fc18
Tl;dr: Even though it is an important move that North and South Korea are showing willingness to cooperate and work together in the Olympic Games, it does not necessarily mean anything for their diplomatic relations. In the post WWII era, the International Olympic Committee tried to force diplomatic relations between East and West Germany by uniting them for the Olympic Games. Negotiations for the unified Germany Olympic team became more and more tense with each passing cycle of Olympic Games. Additionally, this is not the first time that the two Koreas have shared the Olympic stage as one team. The unification of the Koreas under one flag for the Opening Ceremonies in the 2000 and 2004 Summer Olympic Games did not mean an end to frigid relations between the countries, so it is clear that there are limits to sports diplomacy's impact on real diplomatic relations.
So, what do you think? Is sports diplomacy an effective tactic? Or is its efficacy overstated?